What is Calciver?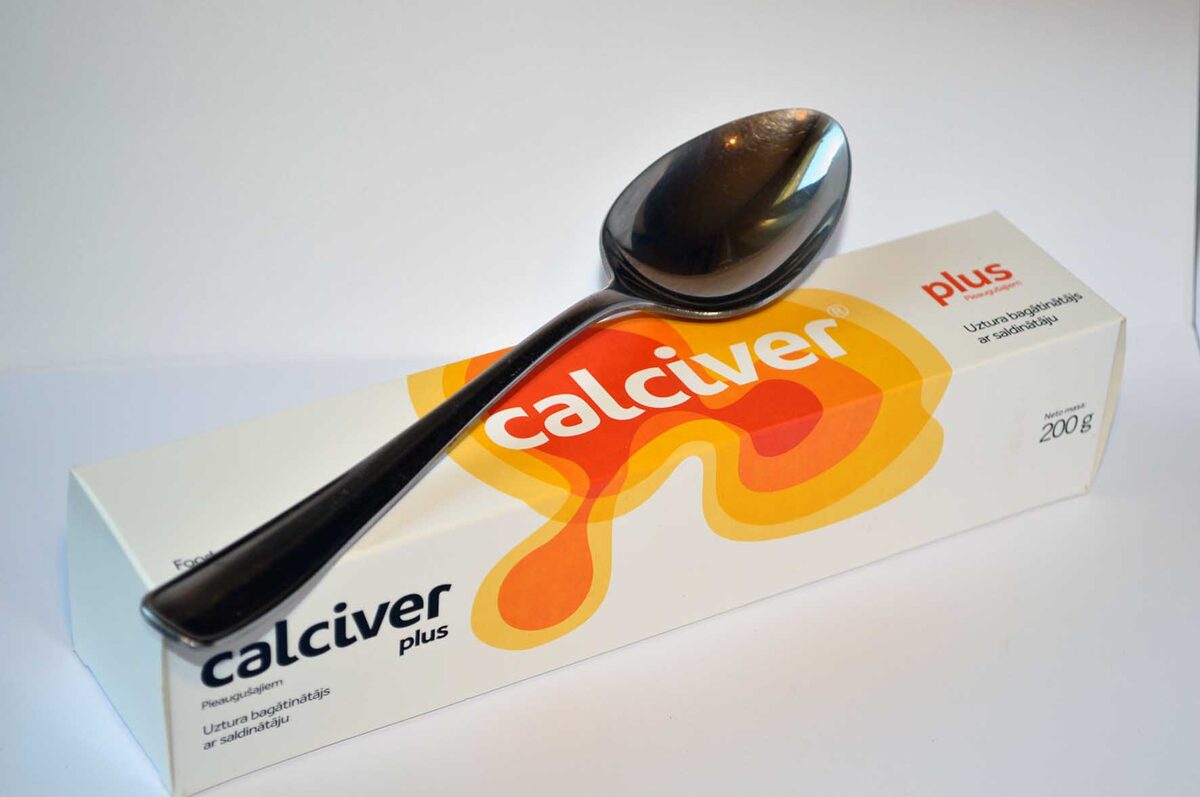 CALCIVER is an amorphous calcium product, the bioavailability of which, due to its composition and form, significantly exceeds that of modern calcium food supplements.
Most calcium supplements contain crystalline forms of calcium with a small surface area, low solubility and limited bioavailability. They are actively absorbed mainly in the upper intestinal tract (duodenum). Amorphous calcium consists of microscopic particles that are better absorbed due to their small size. Smaller particles have a larger surface area, which provides a higher level of solubility. As a result, amorphous calcium dissolves tens (even hundreds) times better than crystalline calcium carbonate and is more efficiently absorbed throughout the intestinal tract.
What makes CALCIVER different from other calcium supplements:
- This product has formulation that is quite unusual for calcium - it is a mild cream which reminds of a cream or paste.
- Also the content of this substance is extraordinary - it is a composition of calcium carbonate, citrate, hydro citrate, etc.;
- the calcium salts found inside are stored in amorphous form with particles so small that they are close to nano particles.
- According to laboratory tests, calcium found in Calciver® has 130% better absorption rate than alternatives in the market.
We have released two types of the product.
Calciver - contains general formula for adults, children and pregnant women
Calciver Plus - contains formula for adults requiring greater bone mineralization capabilities (i.e. for creating and maintaining bone tissue which is very important when suffering from Osteoporosis). It contains natural herbal additives to be more effective.